Autodesk 3Ds Max Online Live Classes by Experts
Online Autodesk 3Ds Max Training in Gold Coast
;
Our Training Process

Autodesk 3Ds Max
- Syllabus, Fees & Duration
Getting to Know 3ds Max
Touring the Interface
The Viewports
Getting to Know the Command Panel
Working with Objects
Transforming Objects
Copying an Object
Understanding the Perspective Viewing Tools
Using Multiple Viewports
Introducing 3ds Max Objects
Understanding Standard Primitives
Adjusting Objects' Parameters
Accessing Parameters
Modeling Standard Primitives with Modifiers
Using the Modifier Stack Tools
Making Clones That Share Properties
Using Various Modifiers
Understanding Extended Primitives
Working with Groups
Creating Shapes with Splines
Drawing using Splines
Lathing a Spline
Modifying a Shape Using Sub-object Levels
Flipping Surface Normals
Creating Thickness with a Spline
Combining and Extruding Splines
Introducing Other Spline Types
Editing Splines
Editing Meshes and Creating Complex Objects
Polygon Modeling Techniques
Using Graphite Modeling Tools
Creating buildings using modifiers
Working with External Design Data
Importing AutoCAD Plans into 3ds Max
Extruding the Walls
Creating AEC Objects
Creating a Parametric Wall
Adjusting the Wall's Parameters
Adding Doors and Windows to Walls
Creating a Parametric Window
Creating Stairs
Creating Foliage
Organizing and Editing Objects
Naming Objects
Organizing Objects by Layers
Setting Up Layers
Assigning Objects to Layers
Assigning Color to Layers
Lofting an Object
Lofting a Shape Along a Path
Using Different Shapes Along the Loft Path
Extruding with the Sweep Modifier
Aligning Objects
Light and Shadow
Understanding the Types of Lights
Adding a Spotlight to Simulate the Sun
Rendering a View
Adding Shadow Effects
Softening Shadow Edges
Shading and Texturing
Understanding Bitmap Texture Maps
Diffuse Color Maps
Understanding Surface Properties
Adding Materials to Objects
Understanding Material Libraries
Editing Materials
Using Bump Maps
Understanding Mapping Coordinates
Adjusting the UVW Mapping Gizmo
Assigning Materials to Parts of an Object
Creating a Multi/Sub-Object Material
Using the 3ds Max Camera
Understanding the 3ds Max Camera
Adding a Camera
Editing the Camera Location with the Viewport Tools
Setting Up an Interior View
Creating an Environment
Working with Walkthrough-Assistant
Creating Animations
Using Animation controls
Using Keyframe animation
Bouncing a Ball
Adding Camera Motion
Adjusting the Camera Path
Creating Preview Animation
Compressing and Expanding Time
Rendering the Animation
Mental Ray Concepts
Understanding Mental Ray
Understanding Global Illumination
Understanding Final Gather
Assigning the Mental Ray Renderer
Using the Rendered Frame Window Controls
Gamma Correction
Understanding Gamma and Linear Workflow
Applying gamma correction
Materials
Understanding Autodesk materials
Understanding Arch & Design materials
Creating various materials
Rendering
Improving Rendering Quality
Rendering an Exterior Scene
Rendering an Interior Scene
VRay
What is VRay and how to setup VRay
Global Illumination in VRay
VRay Image Saving Options
VRay Lights
VRay Camera
Rendering Scenes
Rendering an interior scene using V-Ray
Rendering an exterior scene using V-Ray
Download Autodesk 3Ds Max Syllabus
Course Highlights

Since 2001, Making IT Experts by Experts
Duration: 60 Hours

(Vary as per your skill)

Course Fees
Individual Live Classes (1:1)
Training on Your Time, Any Where
Access to Recorded Videos
Practical Internship on Projects
100% Placement Support by our jobsNEAR.in
Training/Internship Certificate

Featured Courses
Related Courses
Autodesk 3Ds Max Jobs in Gold Coast
Enjoy the demand
Find jobs related to Autodesk 3Ds Max in search engines (Google, Bing, Yahoo) and recruitment websites (monsterindia, placementindia, naukri, jobsNEAR.in, indeed.co.in, shine.com etc.) based in Gold Coast, chennai and europe countries. You can find many jobs for freshers related to the job positions in Gold Coast.
3Ds Max Designer
Graphic Designer
Visualizer 3d
3Ds Max Trainer
Architectural 3d Visualizer
3d Modeling
AutoCAD Draftsman
Designing Trainer
Motion Graphic Designer
Generalist 3D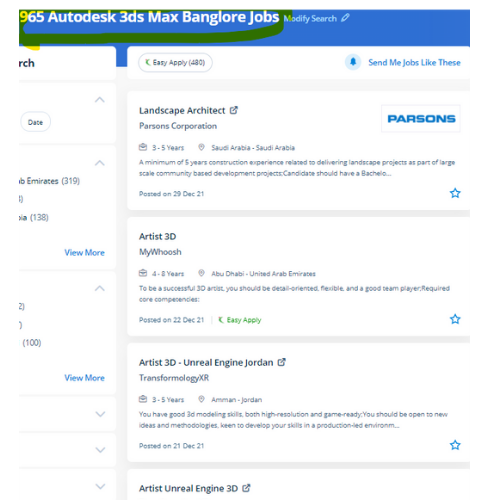 Autodesk 3Ds Max Internship/Course Details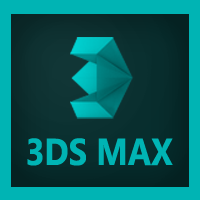 The software is additionally very useful for architectural design, infrastructure and construction, product development, and producing planning. This software system is intended to develop your modeling techniques, advanced animation, mapping, and advanced lighting. Scene explorer might be a tool that provides a hierarchical view of scene knowledge and analysis. 3D max brings options and characters to life with VFX and animation. 3Ds max software system consists of the numerous wealthy choices that facilitate the modelers, the renders, and the designers to form flawless photo-realistic 3D images moreover 3D animations of any construction element, furthermore as it is a giant ranging usage in Media, advertisement, and entertainment industry. . In fact, operating with software becomes simple, and it is a lot more fascinating. As well as, 3Ds max also has animation controllers that users will produce, edit, and share. Sophisticated models have created a very easy manner. Moreover, the program is ideal for the simulation of mechanical components, as well.
Success Stories
The enviable salary packages and track record of our previous students are the proof of our excellence. Please go through our students' reviews about our training methods and faculty and compare it to the recorded video classes that most of the other institutes offer. See for yourself how TechnoMaster is truly unique.
I am very happy that I have chosen Nestsoft Technologies for my SEO/digital marketing training. It is a good experience to feel like being in an IT company while getting training. Thanks to Nestsoft Technologies and all its faculties for all the efforts.
Very good teaching and best experience ever had. Friendly mam! Learned python machine learning.
I just did ten day course here on python machine learning and it was a good experience for me. Communication quality was great.
Nestoft Technologies offered practical-based training on this SEO / Digital Marketing and Project Exposure. The training experience was very different and unique from any training organization. Thanks to Nestsoft Technology for all the support and concern.
I had a best knowledge in Python Machine Learning and best internship with them, these guys are providing best classes with a minimum time.
Nestsoft technologies helped me shape my career in digital marketing, and thanks to the highly qualified and friendly trainers, I must say this is the best digital marketing internship you can get.
Well experienced faculties. They explains very well. Very much recommend.
I had done seo digital marketing training on real websites from the expert of kerala. Best classes and friendly trainer.
I am very happy that I have chosen Nestsoft Technologies for my PHP training. It is a good experience to feel like being in an IT company while getting training. Thanks to Nestsoft Technologies and all its faculties for all the efforts.
There are many institutes that are trained in Seo , but Nestsoft Technology is different as they and provide a professional environment. This experience enabled me to work at an experience level, get a position as a Seo and successfully launch my career.
Hi, this is Abdul Rashad, I did PHP course at Nestsoft Technologies. I learned heaps from my trainer also I impressed with their teaching. They take categories with their time period comes. thank you so much.
It was a great experience to be with Nestsoft Technology. Training has greatly helped me improve my knowledge. Thank you Nestsoft.
I did my internship at Nestsoft Technologies it had been extraordinary. I learned PHP, digital marketing and web designing. Thanks Nestsoft
I am very relieved at the experience of learning at Nestsoft Technologies, which has helped me to bring my skills up and give me a better path, and I am very satisfied with the faculty that lead me to complete the course. Thanks to Nestoft
Well python class, machine language etc
Most institutes offer only a custom based theory training .But nest soft offered different..soon I joined with them including training and internship .after 3 months training they given me lot of practical projects through internship .I recommend everyone Nestsoft who think about the serious practical training in Digital marketing and SEO
Myself Riya Sara Rejy. i would like to create a career in Facebook coaching, so I joined coaching at this institute. I learn many techniques from this institute. many thanks most Sreena miss for your effort.
I am very happy that I have chosen Nestsoft Technologies for my digital marketing training. The training is very good exposure for freshers to become skilled. The trainers are also well-experienced working professionals of Nestsoft Technologies, which is the highlight of the training. Thank you all for your help..!!!!
Hi this is Muhammad. the faculties at Nestsoft is incredibly co-operative, They were responding to doubts terribly very effective way. i am happy with the trainers and with their training. In future, i'll proudly suggest my friends. I thank trainers for providing me the best coaching in Asp.net.
Studying with Nestsoft Technology is valuable and increases my knowledge in digital marketing and SEO. Nestsoft Technology offers its students a blend of theory and practical experience. The quality of training is exceptional.
Hii.My self Siddiq P.A, I have done Seo/Digital Marketing Training in Nestsoft Technologies. it absolutely was an awesome expertise for me. because my trainer gave full support for me and that they gave the explanation for all my doubts patiently. i would like to thank my trainer and also thanks Nestsoft Technologies.
Best internships on python, machine learning, django
The classes are very good. The staff is well Experienced kind and friendly. I joined here with no knowledge of SEO, and now I have a better knowledge of digital marketing.
I am very happy that I have chosen Nestsoft Technologies for my PHP training. It is a good experience to feel like being in an IT company while getting training. Thanks to Nestsoft Technologies and all its faculties for all the efforts.
Python ( ML&AI) The classes are good. The staff and teachers are very friendly. Overall was a good experience.
It was good learning experience, was able to explore and discover new aspects in woocomerce.
We have achieved a very level of knowledge from here about python and Machine Language within a short period of time.This was very helpful for our future .
Well python class, machine language etc
The experience of Nestsoft Technologies as an SEO / Digital Marketing intern was excellent. The faculty was a great help to us. They were highly qualified and specialized in subjects. Thank you for your help !!!!
List of Training Institutes / Companies in Gold Coast
PacificTrainingGroup|GoldCoast | Location details: 3033 Gold Coast Hwy, Surfers Paradise QLD 4217, Australia | Classification: International school, International school | Visit Online: pacifictraining.edu.au | Contact Number (Helpline):
GoldCoastCommunicationTechnology | Location details: Block 933، Office A, Building 1247 Road 3331، Riffa, Bahrain | Classification: Computer support and services, Computer support and services | Visit Online: | Contact Number (Helpline): +973 3357 9456
GriffithUniversity,GoldCoastCampus | Location details: 1 Parklands Dr, Southport QLD 4215, Australia | Classification: University, University | Visit Online: griffith.edu.au | Contact Number (Helpline): +61 7 3735 7111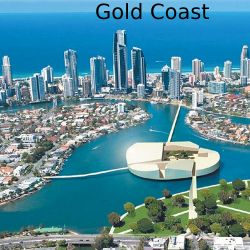 After a period of relative stability, another series of eruptions ( Chillingham Volcano) occurred approximately 225 million years ago. These rocks consist of basalt, rhyolite, agglomerate, tuff and perlite. This soil is the platform on which plants grow and habitats are formed. Since 1953, , perlite mines operate in the Numinbah Valley. This was partly due to the Governor of Queensland's patronage of the area and the growing recognition of the area's natural resources for bushwalking and surfing. Nerang River Since , the key factors in the region's economy have been mainly water-based recreation and the environment in general . However, much of that material would have passed through the coast and entered the sea. 2. About 23 million years ago, crustal stress caused a very large volcanism that formed the Tweed Volcano, the center of which is Mount Warning today. In this agrarian society, coastal beaches and coastal moors ( wallum ) were considered unproductive and of little value.